Case study: Haigs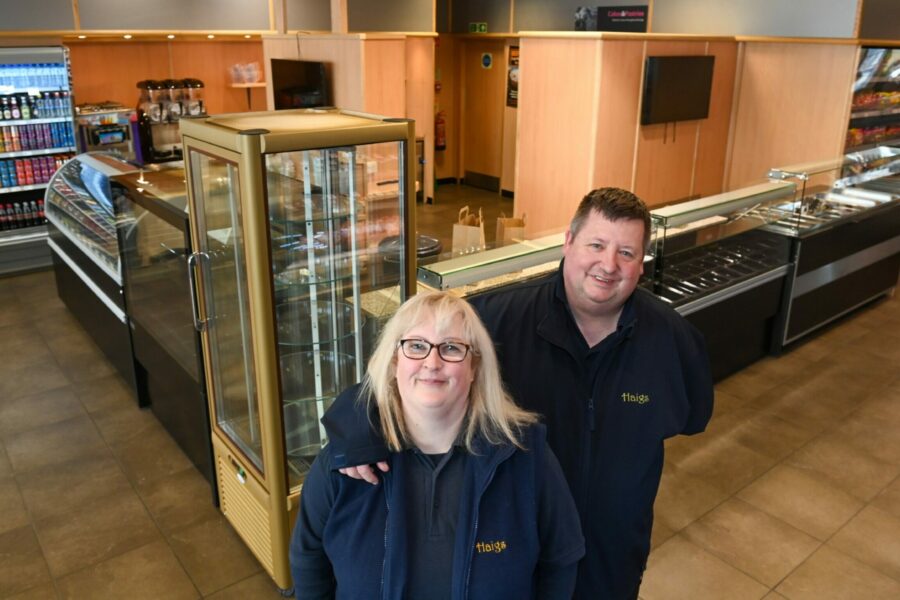 When it comes to thinking of new ways to raise the profile of family business, Haigs, Julie Haig has an impressive track record.
In 2022, Julie Haig started the Help to Grow: Management Course which helped her achieve her dream, learn how to grow her business through exploring new marketing techniques, diversify her product and find a support network.
Julie Haig who established the business with her husband James praised the flexibility of the course.
"The course was really interesting. I was worried that I wouldn't have the ability to do the work, and that I wouldn't have the time between existing business and family commitments, but the course fitted around my work more easily than I expected. Sessions with peers were timetabled on a Monday when we're quieter in the shop and because the business school gave me all the dates in advance, I was able to organise cover."
Inspired business marketing
Inspired by the marketing module in week 5, Haig invested in some radio ads with local radio show Original FM and then spotted another golden opportunity for PR.
"I heard a DJ moaning about pies on the radio and acted on it straight away. I persuaded one of the radio station staff who regularly visit our shop to take a Haig pie into the radio station. We got 7 minutes of them speaking about our pies on local prime time radio. The DJ test-tasted our pastry and gravy. You can't buy that type of marketing! This led to a lot more people coming into our shop. The Help to Grow: Management Course made me start thinking about this type of quirky, promotional activity again."
The confidence to diversify
Haig firmly attributes the Help to Grow: Management Course with giving them the confidence to take the plunge and start offering take away products including cooked meats and salads at lunchtime.
Through this diversification, Haigs has been successful in attracting a new segment of clients who they hope will come back after work and buy fresh meat to cook at home. The new food range also includes cakes made by a local baker, so Haigs has been able to help other businesses to find new markets for their products too.
"Completing a Growth Action Plan during the Help to Grow: Management Course provided Haigs with the increased confidence to plan for the next 10 years. As a result, we have a signed a new long-term lease on our premises.
"On a personal level, I have applied and been accepted for a BA (Hons) in Business Management with. The course is online so suitable to fit around my existing business commitments. Without the Help to Grow: Management Course, I would never have known about this opportunity, or had the confidence to apply. It's really amazing what the course can lead to, it has given me the confidence to know that I can achieve my dream of getting a degree."
Give your business a competitive edge with the Help to Grow: Management Course.