In conversation with Creative Nature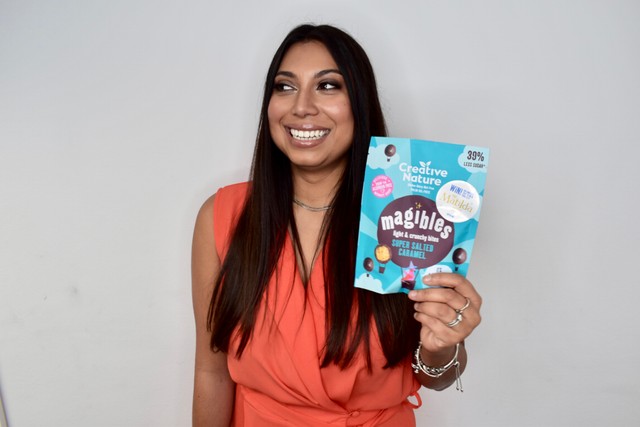 Launching across 150 SPAR stores in Switzerland, Creative Nature is on a mission to ensure everyone can divulge in sweet treats, whatever their dietary needs. We spoke to CEO Julianne Ponan MBE about how their business has grown through their international sales.
Tell us about your business?
Our extensive product line offers a range of irresistible baking mixes, notably our highly acclaimed 5-star Banana Bread Mix and Magibles.
A defining feature of our brand is the unwavering commitment to allergen sensitivity. Each one of our products is crafted to be free from the top 14 allergens, including common culprits like gluten, dairy, and nuts. Notably, we completely omit any 'May Contain' disclaimers, ensuring the utmost peace of mind for consumers.
Our brand has found its way into 17 countries and even extends to the skies, accompanying travellers on all Virgin Atlantic flights.
How did the opportunity to sell products in Switzerland come about?
In Europe, the prevalence of allergies is on the rise. Recognising this need, we found a gap in Switzerland.
Guided by expert advice from the Department for Business and Trade (DBT), we spoke to a curated selection of distributors. Our Head of Export and I meticulously evaluated these prospects. Our aim was to identify partners who align closely with our brand values, recognising their pivotal role as a brand extension of ours in Switzerland.
Tell us more about where people in Switzerland will be able to find your products and what is being stocked?
We are elated to announce the Chocolate Brownie Baking Mix, Pancake Mix, and Banana Bread Baking Mix will be stocked in more than 150 SPAR stores.
What support did you receive from DBT to make this happen?
The conversation with our ITA, Adrian Dent, facilitated a connection with the local DBT team in Switzerland. This interaction provided us with profound market insights that allowed us to gauge the potential of the market opportunity and gain a comprehensive understanding of the necessary resources and paperwork essential for successful trading.
What markets do you have your sights set on next?
We have a few things in our sights including Iceland, further distribution in the Middle East as we grow our footprint and Ireland.
Find out how to sell internationally and the support available to your business.