UK builds on strong trading relations with Japan following trade mission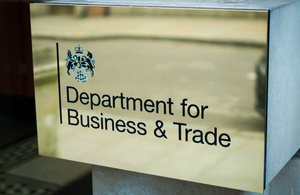 Britain's top luxury fashion designers including Ettinger and Freya Rose joined a landmark trade mission to Japan last month to boost exports to the Japanese market.
The trade mission, led by Business and Trade Secretary Kemi Badenoch, is the first Secretary-led trade mission of its kind since 2017, following a luxury goods roundtable discussion in London where some of the delegates presented the exciting opportunities that Japan has to offer. The delegation then met Japanese fashion buyers at the British Embassy in Tokyo to showcase their products to high profile Japanese influencers including Yu Masui.
The visit seeks to increase exports of UK luxury brands to the Japanese market, as part of the Business and Trade Secretary's mission to hit £1 trillion worth of UK exports by 2030. In 2022, UK fashion goods exports to Japan totalled £134 million.
Business and Trade Secretary Kemi Badenoch said: "I'm delighted to help more companies take full advantage of the opportunities on offer from our free trade deals such as the UK-Japan agreement and CPTPP."
Our trade relationship is strong with total UK exports to Japan amounted to £14.2 billion in the four quarters to the end of Q2 2023, an increase of 7.1% on the previous year.
If you are an SME looking to secure your first export contract or expand existing international sales, the Department for Business and Trade can help you on this journey.
Find out more about support and guidance on how to sell to the world.