Case study: Seaweed & Co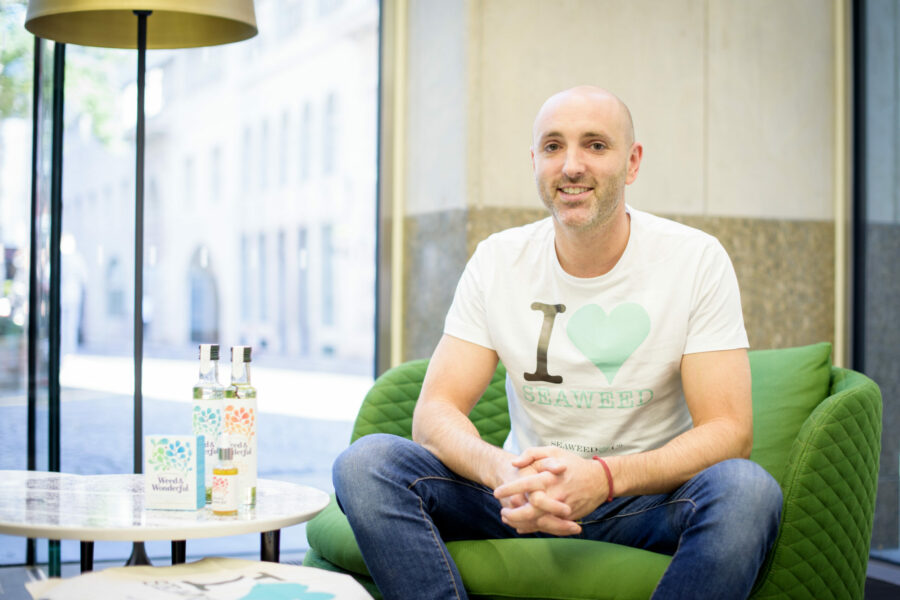 Whitley Bay-based supplier of organic seaweed products, Seaweed & Co has set its sights on global expansion after attracting interest from major retailers in Europe and North America thanks to funding from the British Business Bank's Start Up Loans scheme.
After discovering the nutritional benefits of seaweed Dr Craig Rose, also known as Dr Seaweed, sought to make it as easy as possible to achieve natural health and wellness from sustainable seaweed sourced exclusively from the coast off the Isle of Lewis, Scotland. The Doctor Seaweed's Weed & Wonderful seaweed supplements come in six varieties, each tailored to provide specific health benefits to support thyroid health, menopause symptoms, immune boosts and more.
Doctor Seaweed – aka Dr Craig Rose – founded the company after securing £25,000 funding through the British Business Bank's Start Up Loans scheme and Virgin StartUp
With the financial support from the funding the business has been able to supply products in shops across the UK from Boots, QVC and Holland and Barrett. Doctor Seaweed has also recently expanded into Italy and is now in talks to establish a presence in Germany, Scandinavia and the USA.
Founder, Dr Craig Rose said: "Having the support from Start Up Loans, as a government-backed programme, gave me the confidence to believe in myself and fully make the move to become my own boss.
"I hadn't come from a business background, so whilst the low interest loans were brilliant, having access to the pre-and-post loan advice and guidance was crucial for me, and it ultimately what attracted me to Start Up Loans as a lender.
"Finance is a critical component of our expansion plan, and we wouldn't be where we are today without the initial support and guidance we received through the Start Up Loans programme and Virgin StartUp."
Barry McCulloch, senior manager, UK Network, Scotland at the British Business Bank, said: "The Start Up Loans programme was designed to support entrepreneurs like Craig with access to funding through alternative avenues, helping smaller businesses with a low environmental impact to thrive."
If you're looking to start or grow your business apply for a government-backed Start Up Loan of up to £25,000.